Products & Services
Floating Power Plant develops the world's only offshore-proven and grid-connected combined floating wind and wave device.
We make floating renewable energy solutions to the benefit of the global climate and the health of humanity. We combine technologies to reduce the Levelised Cost of Energy and become the market leaders in the over 45 m water depth market segment.
The FPP Platform
FPP has designed a floating semi-submersible platform 
that will host a single wind turbine from 4-15
 MW and further supports 1-4 
 MW wave power.
The platform is anchored by using a standard turret mooring technology that has been proven and is still used, by the oil and gas industry. The system used is a disconnectable turret mooring system with slack (catenary) anchor chains.
The combination of the mooring system, the platform design and the high wave energy absorption ensures that the platform vanes 360 degrees in order to face the incoming waves. The mooring turret is the grid connection point (hub) from which the platform can be disconnected and towed away.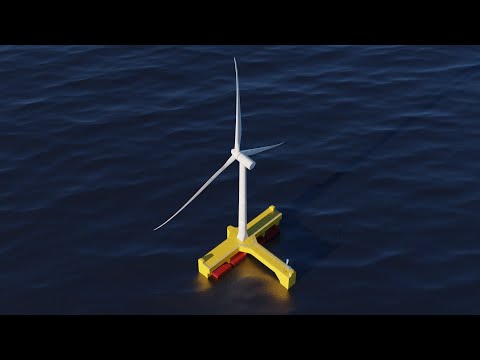 Power-2-X Solution
Floating Power Plant has together with TechnipFMC developed a solution that integrates hydrogen. This means the FPP platform is connected to e.g. an O&G-platform providing renewable power directly. When there is too much wind and wave, the excess power is turned into hydrogen via electrolysis, stored, and then later used to generate power via fuel cells, when there is too little wind and wave. The platform can house up to 300 MWh of electricity as hydrogen, which means FPPs Power-2-X solution can reliably provide continuous power - this is a game-changer.
The P37
P37 is the only wave wind device in the world that has produced joint power to the grid in a real offshore environment.

Over a period of several years P37 has been tested, to document the efficiency rate in off-shore conditions and the use of the system as a floating foundation for wind turbines.
Research & development
Developing and commercializing a combined floating wind and wave device requires significant efforts in engineering, modeling and testing.
Together with our partners Floating Power Plant will continue to execute scaled testing of the platform and sub-components both in dry and wet environments. Data from scaled experiments are crucial for engineering, optimization, modeling and certification.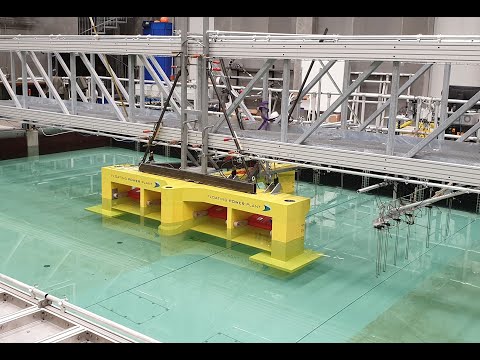 We are reducing the long term cost of renewables energy in cooperation with our partners
Be part of the future
info@floatingpowerplant.dk